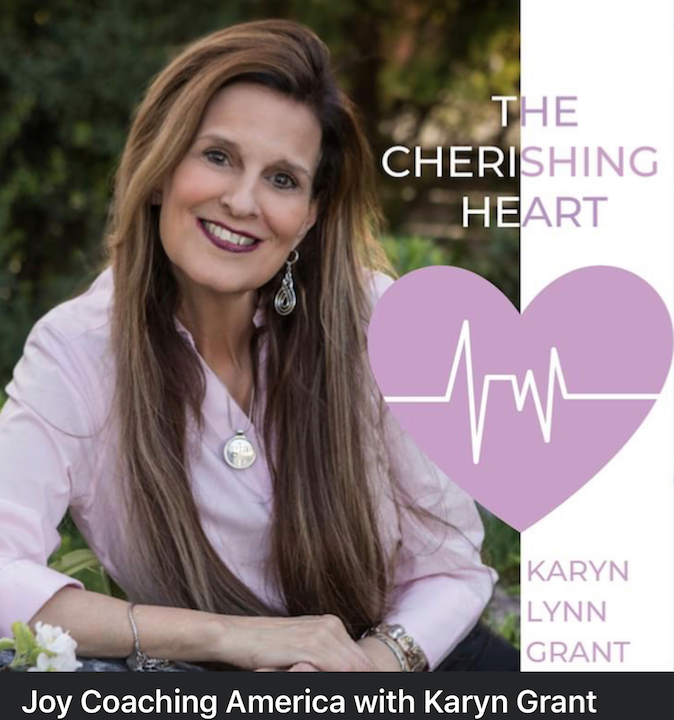 Ep #44 Ladies in Leadership
In Part 2 of Meet Kenyon Robson" you will be inspired to know that you have your very own authentic leadership style that can be refined and improved upon! 
Kenyon generously shares her journey of overcoming her resistance to being "on stage" to the realization that she indeed has a message to deliver! 
Kenyon's vision, beauty, wit and sincerity wrap her message in a beautiful delivery style that can reach deep into every woman's heart!
kenyon is leading ladies into leadership as a gifted speaker, compassionate friend and people-loving enthusiast! 
Join Karyn in celebrating Kenyon's Leadership style and her willingness to share her message that "you too have a message to share!"
Connect With Karyn on Social Media: facebook or Linked In
 
 
Visit Karyn's Website: JoycoachingAmerica.com
Listen to Karyn's other Podcast: "The Stories She Sings" 
Go to: karynlynngrantpodcast.com
Check out Karyn's 18 song album: "The Cherishing Heart" on Amazon
Listen to all Karyn's wonderful faith-filled music: on Apple or Spotify