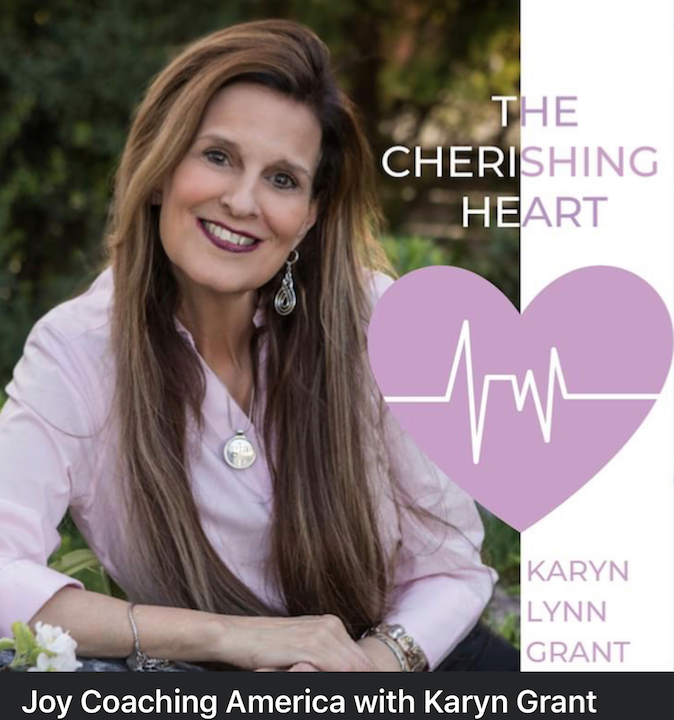 Ep #50  A Contagious Passion for Liberty with Pamela Romney Openshaw    Karyn's interview captures the passion of Pamela Romney Openshaw and her contagious hope for America by reminding every citizen, not only of our inalienable rights but our individual responsibilities and duties to safeguard  our personal passions for liberty.
In this episode, Pamela's undeniable love of the Constitution is punctuated by her unique ability to encourage each of us to study this inspired document and increase our personal pursuits of preserving this great nation.
Pamela encourages each of us, by her own example, to be about performing our duties as citizens and thus show honor and respect to those who historically made America great!
When each of us embraces our "Pet Project" we too can become an "expert" in at least one area that can edify and uplift our fellowmen!  By doing so, we will truly discover "The Joy of Being An American"!
Whether you are new to 'Joy Coaching America with Karyn Lynn Grant, Radio Series" or a loyal fan please support our mission by rating, reviewing and subscribing to the show on Apple Podcasts or wherever you prefer to listen. Your support and your reviews mean a lot to me and to help share this empowering message to women everywhere. Plus, it provides me with valuable feedback, so that I can continue to provide the best listening experience possible.
 
I love hearing from fans and listeners. Please share your feedback, guest suggestions, or ideas for show topics with me on social media. (See links below)
 
Connect With Karyn on Social Media: facebook or Linked In
 
 
Visit Karyn's Website: joycoachingamerica.com
Listen to Karyn's other Podcast: "The Stories She Sings" karynlynngrantpodcast.com
Check out Karyn's 18 song album: "Arise, Daughter, Victorious" on Amazon
Listen to all Karyn's wonderful faith-filled music: on Apple or Spotify